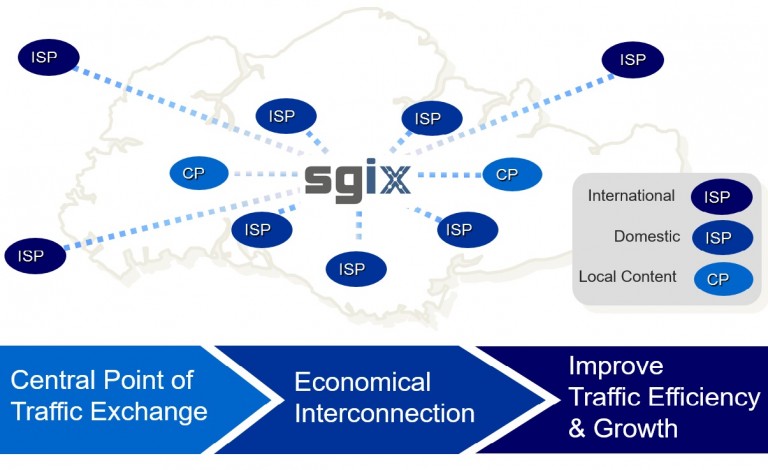 We are Singapore IX
Incorporated and established by key players in the Infocomm industry and supported by Info-communications Media Development Authority of Singapore (IMDA), Singapore IX (SGIX) is an Open and Neutral Internet exchange that offers Internet peering services to companies that aim to provide fast and cost-effective Internet services to their end-users or business customers. These companies include Global and Domestic Carrier, Internet Service Provider, Content and Social Media, Video Streaming, Cloud, CDN, Gaming providers and among many others.
What We Do
Singapore IX's peering service is based on cost recovery model that enables efficient inter-connectivity of Internet traffic via high speed carrier-neutral exchange facilities in Singapore.
– Distributed peering network connected via gigabit connections.
– Service coverage augmented with selected domestic circuit partners.
– Providers and enterprises can now easily connect to Singapore IX regardless of where they are connecting from.
Why Singapore IX
For Local Retail Service Providers:
– Reduces operating costs as there is no need to establish multiple links to exchange traffic amongst themselves
– Enhances their delivery of the broadband services by reducing latency.
For International and Regional Service Providers
– Extensive global connectivity;
– Effective exchange of international traffic.
For Content & Gaming providers
– Enables content to reach out to local and regional users efficiently.