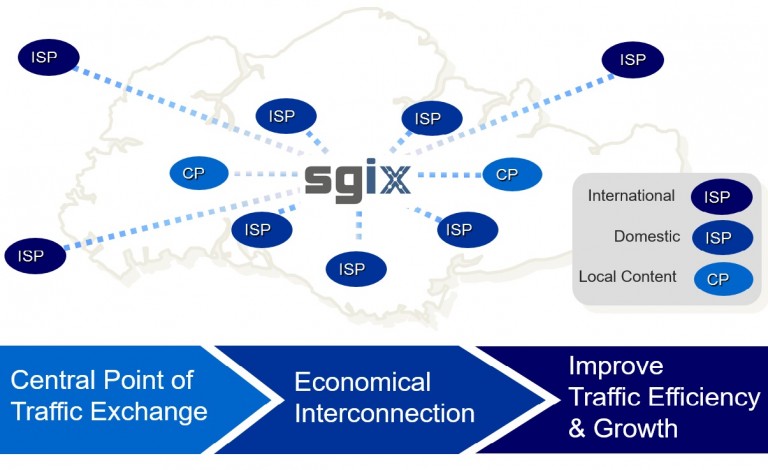 Singapore Internet Exchange
To strengthen Singapore's position as an info-communication hub in the region, the Info-communications Development Authority of Singapore (IMDA) proposed to establish a neutral Internet Exchange which seeks to attract regional and international carriers to use Singapore as an Internet hub and encourages content providers to host their content in the country. To support and help achieve these objectives, Singapore Internet Exchange (SGIX) was hence incorporated in 2010 as an industry owned, open and carrier-neutral Internet Exchange service provider in Singapore.
With its internet peering points strategically located in all major data centres, SGIX manages a distributed peering network which support seamless exchange of Internet traffic between all connecting peers such as Global and Domestic Carriers, IP Transit providers, Content and Social Media, Video Streaming, Cloud, Content Distribution Networks, Gaming, Educational Institutions, Research Organizations and many others.
Why SGIX
For Local Retail Service Providers:
Reduces operating costs as there is no need to establish multiple links to exchange traffic amongst themselves
Enhances their delivery of broadband services by reducing latency
For International and Regional Service Providers:
Extensive global connectivity
Effective exchange of international traffic
For Content & Gaming providers:
Enables content to reach out to local and regional users efficiently